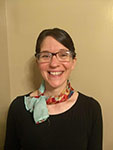 Speaker: Sandy Schwartz
Location: E-Free Church, Canon City.
Date: October 26 & 27
Registration is now closed.
Schedule:
Friday
5:00 Doors open/appetizers
5:45 Supper
6:45 Icebreaker/door prize/praise and worship
7:30 Sandy
8:30 Door prize/dessert/small groups
Saturday
8:30 Doors open/breakfast goodies
9:30 Door prize/praise and worship
10:00 Sandy
11:00 Love offering/small groups
11:45 Lunch
1:00 Door prize/praise and worship
1:30 Jen Miller (life story)
2:00 Sandy
3:00 Iced coffee
3:30 Grand door prize/sharing/closing
Themes:
For the overall theme of the weekend:
ABUNDANCE
"…let your soul delight itself in abundance…hear, and your soul shall live."            Is. 55:2,3
Sometimes as Christian women we live as paupers, instead of daughters of the King! What would happen if we truly walked into the richness of the WORD, believed it, obeyed it, and then basked in "soul profit" from God's Word?
There is more for us! There is "soul wealth" to be enjoyed.
Session 1: PRAISE
"In everything give thanks; for this is the will of God in Christ Jesus for you." II Thessalonians 5:18
Praise is faith in action! This verse is packed with power! I will be sharing my personal story how choosing to thank God for everything, including difficulties and my pain, radically changed my life.
Session 2: PRAYER
Prayer is such a powerful weapon God has given us! So why do we find it awkward to pray for someone in public? Why do we run to it as a last resort instead of the first thing we do? This session is designed to motivate women to amp up their prayer life!
Session 3: ENCOURAGEMENT
When we are thriving in Christ, and enjoying the spiritual abundance He has for us, we can offer that encouragement to others. In the book of Hebrews, we are told to encourage each other every day.  Why do Christian women need encouragement so much? Life gets tough at times, and our determination to follow Jesus can weaken.  We will look at practical ways to encourage each other in our faith walk, even in the mundane details of our daily lives.
Sandy's Bio:
Sandy's husband Rich describes Sandy as a daughter of the King, twenty year resident of NYC, mother to six children, lover of the Word of God, and energetic worker who somehow manages her household while keeping relationships with God and others a priority.  In the last seven years, Sandy's faith has blossomed through praise, prayer, and walking into and through hard times that have come her way.  Thirteen years as the wife of a pastor have served to give Sandy a window into the joys and struggles of others. Through it all she has learned to love walking in the Spirit and seeing people set free.